The marketing platform to grow your brand
Implement a data-driven strategy: define your marketing goals and perfect your business on social networks.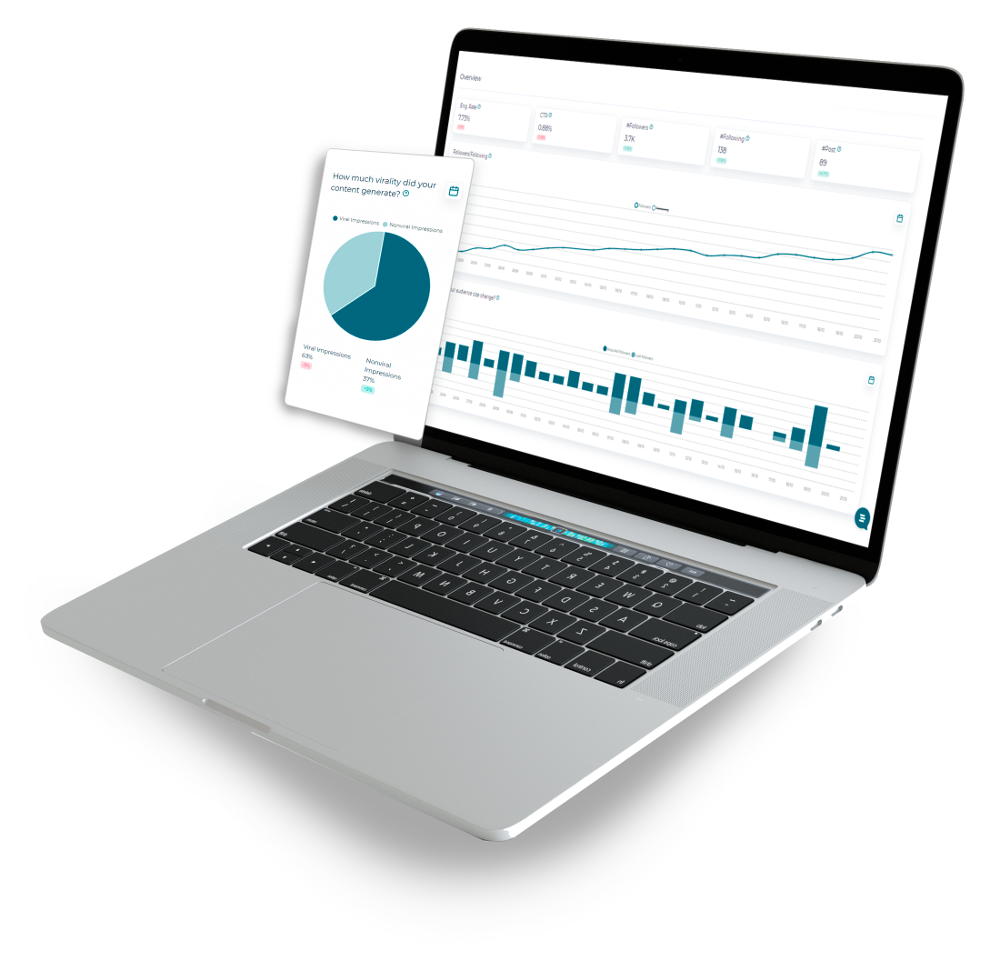 You no longer have to fill large excel tables daily and wait for the end of quarter report to optimize your marketing strategies.
Available on Facebook and Instagram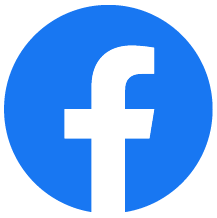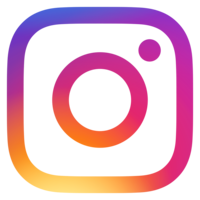 What is data driven marketing?
Data Driven Marketing is a scientific approach to marketing that takes as a reference the data of your activities and those of your competitors to improve results.
This type of marketing campaign achieves much higher conversions than improvised campaigns, without a well-defined target.
"Without data it's just an opinion"
GOALS - Ready to take off ✈️
improve your strategy one goal at a time
Sbam Goals transforms data into intuitive graphs and insights, allowing you to evaluate the achievement of goals through the most appropriate KPI.
Analyze the trends of your social activity and find out how to improve your marketing strategy.
Discover more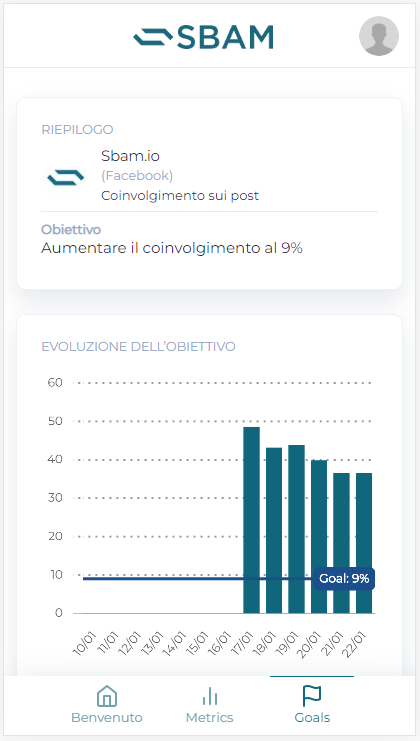 METRICS - Change perspective 🔭
get to know your audience, learn from your mistakes
Sbam Metrics collects information daily from your social accounts and processes it using artificial intelligence. Build the profile of your potential customers, identify the contents with the best results and improve your results by analyzing social media analytics.
Discover more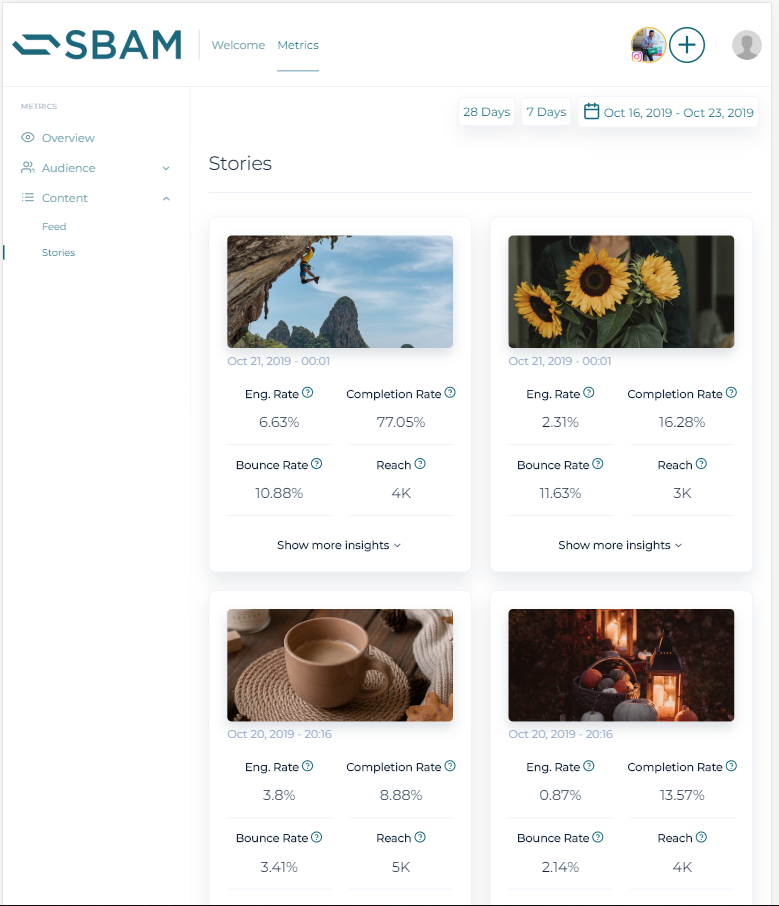 Sbam is built for:
content creators & influencers
small and medium-sized enterprises
What can you monitor with Sbam?
top performing Instagram stories
interactions over content
conversion into customers
and much more...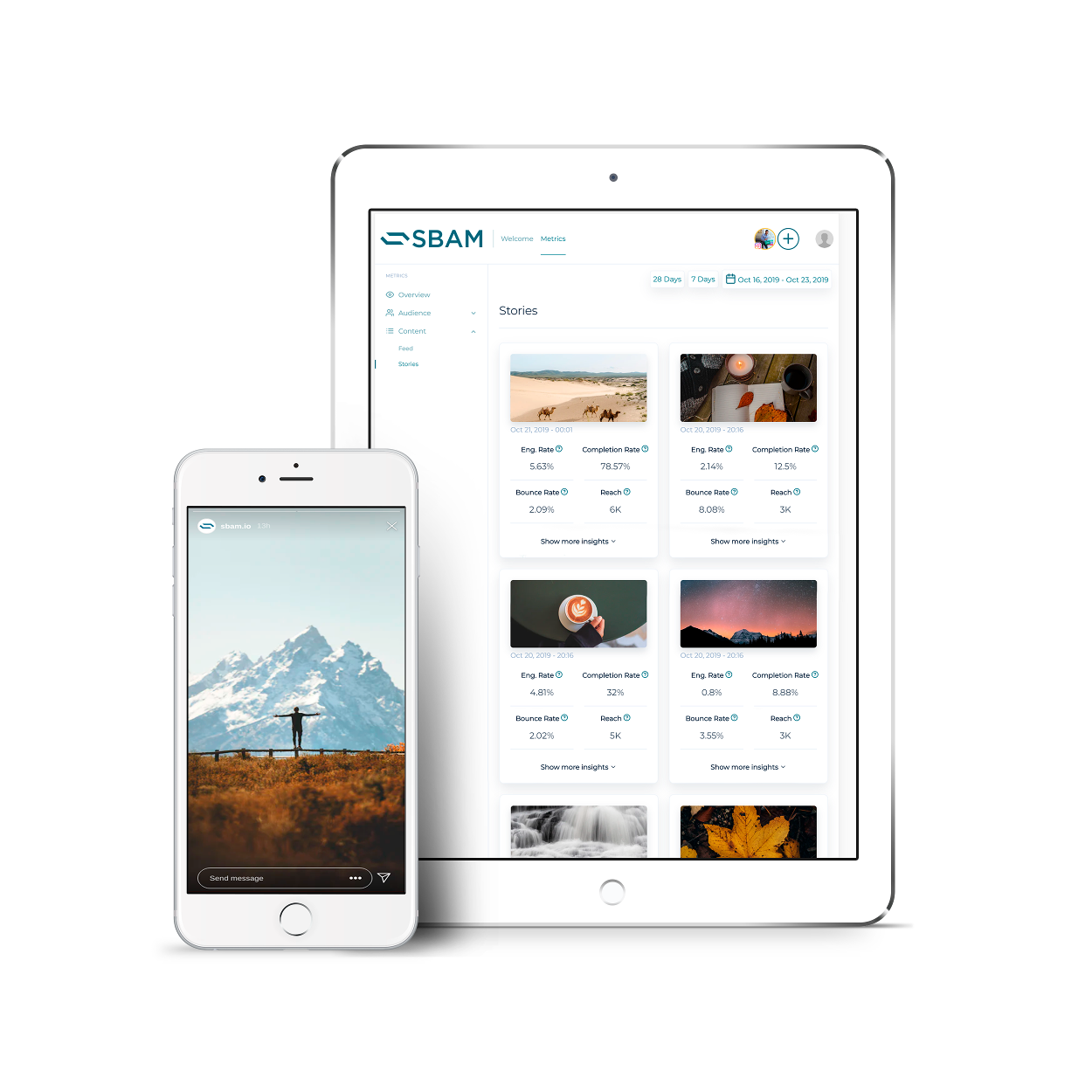 Simplify your day and reach your goals faster
Discover our features